Helping You Access Capital When You Need It
Find out how much cash you can qualify for
Funding a small business loan is a big deal.
The best small business loan should fuel growth for your business & you get the funding with the least amount of hassle. Many times a small business loan is not available or feasible. The bank or broker are not interested in small loans. Sometimes you do not have the time to put all the paperwork together. Sometimes, business funding is denied for bad credit. The alternative to a small business loan is a Revenue Based Financing. You can turn your future sales into the business funding you need today.
Cactus Cash gives you business funding today by purchasing a fixed amount of future sales. The obligation is collected by Cactus Cash retrieving a fixed percentage of your revenue, either on a daily or weekly basis from business checking account.
How to Apply for Small Business Funding
The information required to make a funding offer is on a simple one-page application. The only additional material needed is three months of bank statements. Typically, an offer is made within a few hours and funds are in the business account within three days. Join the thousands of businesses to whom Cactus Cash has delivered the necessary working capital.
Revenue based financing provides the agility and security your business needs:
Where is Cactus Cash Located?
We are located in Texas. We are 100% focused on funding small businesses in Texas.
How do I know if I qualify?
You must be in business for 6 months, have had a business account for 6 months, and at least $5,000 in monthly deposits. That's it. Get an answer in hours.
How long has Cactus Cash been in the Merchant Cash Advance business?
Cactus Cash and its family of businesses started in 2014. The owners have over 50 years of experience in finance.
How is my cash advance paid?
The cash advance is paid for through a fixed percentage of your monthly sales. This percentage is typically collected through daily debits of your business bank account or, in some cases, through your daily credit card processing.
Why should I do business with Cactus Cash?
Located in Texas, you get to interact with people, we offer the simplest, easiest form of small business funding that is available. Our entire focus is on small business funding.
If I already have a business loan and need more money, should I apply?
Yes, you can apply. An existing business loan does not disqualify you from a revenue-based financing.
Business Loans & Funding for Small Businesses
As lending standards have gradually become more demanding for small businesses, it's become harder to access necessary working capital. Cactus Cash, close to Houston, TX, meets your needs for small business funding, also commonly referred to as a business cash advance, to help your business thrive and grow.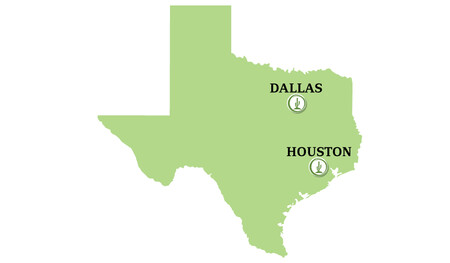 Check out our latest blog!